Homeowners are often puzzled when faced with deciding how much homeowners insurance to purchase. Mortgage companies and banks require insurance for those seeking loans to buy a home, but is it enough? What if you do not have a loan from a bank — do you still need homeowners insurance?
Although states generally do not require homeowners to carry insurance, having enough homeowners insurance to cover losses and liabilities is a must for most homeowners. (If you have a mortgage, your lender almost certainly requires you to carry insurance.) A homeowners policy, also called an HO-3, can offset the cost of major repairs due to fires and other catastrophes, as well as cover your personal assets if a visitor to your home is injured. In order to assess how much homeowners insurance to carry, use these simple steps to estimate your coverage needs.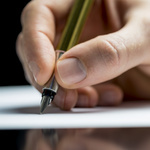 Ask yourself these five questions to estimate your homeowners insurance coverage needs.
How much is your home worth? Don't look at current market values in your town. These can fluctuate wildly, as seen in the real estate market bubble of the past few years. Instead, ask a contractor to help you estimate how much it would cost to replace your home — brick by brick, board by board. This forms the basis for your insurance estimate.
Are you living in an area with weather risks? Ask your insurance agent about flood insurance coverage, which may be additional, as well as special coverage for tornadoes and hurricanes.
How much liability coverage do you need? Standard homeowners policies cover your personal assets in the event that a guest to your home is injured and decides to sue you.
What special assets do you own? If you own expensive jewelry, antiques, artwork or similar items, you may need a rider on your policy that lists and covers these assets separately. Some policies will not cover diamond engagement rings, for example, or the cost to replace antiques.
Do you have a dog or a swimming pool? While dogs and swimming pools seem unrelated, both increase your risk of unintentional injuries to others. You may wish to increase your liability coverage to account for these issues.
Actual Value Versus Replacement Cost
When discussing the value of items in your home with an insurance agent, two terms may come up that you should know. Actual value refers to the value today of an item in your home. Many items such as clothing, furniture and electronics depreciate in value the minute they're brought home from the store. The actual value of the item is the value today if you chose to sell it. Replacement cost, on the other hand, is the value of the item if you had to replace it. Always choose replacement cost (if possible) for better coverage.
Umbrella Policies
Families with significant financial assets may wish to obtain an umbrella policy in addition to automotive and homeowners insurance. An umbrella policy covers excess damages from both home and auto claims when they exceed the value of the respective policies. Like an umbrella covering you on a rainy day so you don't get wet, it covers your personal assets in the event of a catastrophe. Most umbrella policies require you to obtain coverage with the same firm that handles both your auto and homeowners insurance.
Give a call to Berkely Brokerage Corp to discuss your homeowners insurance.  With the right insurance coverage, you can sleep at night knowing that you, your family and your property are covered.